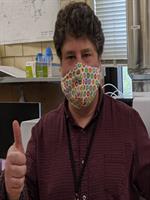 Creating Customer Confidence – Minneapolis' Voluntary Customer Lead-testing Program
Drinking Water
Oral Presentation

Prepared by M. Sullivan, N. Sanchez
Minneapolis Water Works Department, 4300 Marshall Street NE, Minneapolis, MN, 55421, United States




Contact Information:

[email protected]

; 612-661-4874
ABSTRACT
This presentation will discuss the conception, implementation, and metrics of a voluntary drinking water lead testing program launched by Minneapolis Water Treatment & Distribution Services in 2022.

An overview of Minneapolis' corrosion control program and historical lead and copper rule compliance results will be discussed. Sampling provisions of the revised lead and copper rule and an overview of Minneapolis' lead service line inventory will be presented.

Much of the presentation will consist of exploring the rationale behind the choices and decisions Minneapolis made while developing a program focused on the needs of its customers. These decisions will be used to highlight the many facets that go into implementing a customer-focused lead testing program. These decisions include the scientific methodology and certification process as well as the nuts and bolts of putting a lead kit together. Considerations such as packaging size and material, shipping, and communication materials are discussed.

The presentation will conclude by sharing first year metrics of Minneapolis's voluntary lead testing program. There is a focus on interpreting the significance behind the numbers. What does the return rate of samples tell us? What levels of lead are being found? What does that mean for the city and the individual?