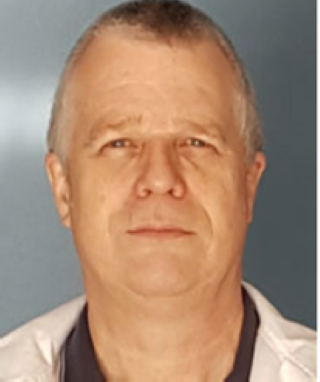 Innovative and Sensitive Method for Determination for 1,4 Dioxane by HS-GC/MS
Drinking Water (Session 2)
Oral Presentation

Prepared by M. Snow1, L. Marotta2, S. Lecombe1
1 - Perkin Elmer, 501 Rowntree Dairy Road Unit6, Woodbridge, ON, L4L 8H1, Canada
2 - PerkieElmer, 940 Winter Street Waltham,, Waltham, MA, 02451, United States




Contact Information:

[email protected]

; 416-845-8023
ABSTRACT
The accurate measurement of 1,4-dioxane is extremely important for this target is identified by the US Environmental Protection Agency (EPA) as a possible carcinogen. Very sensitive and accurate methods are imperative to protect public health.
The analysis is challenging due to its high water-solubility, low vapour pressure and required reporting limits. Several methods have been employed including US EPA Methods 8260, 8270 and 522. The regulatory minimum reporting limit (MRL) can vary from 50 ppb to 0.3 ppb depending upon region.
The goal of this research was to create an optimized, greener, cost effective method with lower reporting limits than required for the analysis of 1,4-dioxane which will also allow for the full volatiles list to be analyzed at the same time using headspace trap (HST)/gas chromatography (GC)/mass spectrometry (MS).
EPA Method 8260 is used for the analysis of volatile organic compounds (VOC) in various water and soil matrices. Since 1,4 Dioxane is miscible in water, and has a low vapour pressure, this leads to poor purging efficiencies negatively impacting detection limits. Heating the sample during purging, will increase the purging efficiency, but still cannot achieve the reporting limits attained by HST/GC/MS.
EPA 8270 utilizes liquid-liquid extraction with concentration step making it labour intensive, expensive, and not "green". In addition, loss of target is inevitable during these steps negatively impacting accuracy and detection limits.
EPA 522 is designed for the analysis of 1,4 dioxane using a SPE cartridge to selective concentrate the target. Like 8270, the sample prep is labour intensive, expensive, and not "green". Also, it is single target focused which is inefficient and not productive.
This presentation will discuss the advantages of headspace trap technology and the results outperforming criteria including reporting limits, dynamic range, repeatability, accuracy and minimum detection limits (MDL) will be discussed.