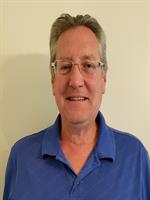 Using a LIMS to Streamline Your Quality Management System (QMS)
Laboratory Informatics
Oral Presentation



Presented by S. Wesson


Prepared by K. Ochi
Accelerated Technology Laboratories, 496 Holly Grove School Road, West End, NC, 27376, United States




Contact Information:

[email protected]

; 910-673-8165
ABSTRACT
For most laboratories, the Quality Management System (QMS) creates efficient processes, helps to meet regulatory and quality program requirements, and ensures customer satisfaction. A modern Laboratory Information Management System (LIMS) should be the backbone of a laboratory's QMS. This presentation will focus on how to optimize the use of a LIMS to support the organization's QMS.

What You Will Learn During this Presentation
We will begin by defining the role of a laboratory's QMS and how it is used to oversee all aspects of lab operations, including processes and procedures. We will then provide guidance on how a laboratory can leverage a LIMS to efficiently ensure the QMS and any document handling procedures are being correctly executed. The presentation will also cover the following:
• National Environmental Laboratory Accreditation Program (NELAP) and ISO 17025 requirements: Using these quality standards with LIMS to ensure
QMS success.
• Key organizational benefits from LIMS and QMS alignment.
• How your QMS and document handling can be affected by using a LIMS.
• Additional benefits provided by LIMS to help ensure successful NELAP and ISO 17025 accreditation is achieved.