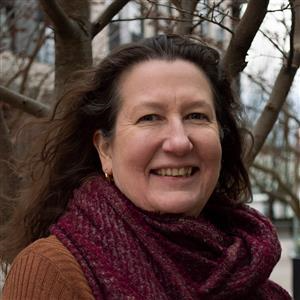 Addressing Drinking Water in Oregon: A look at monitoring efforts for cyanotoxins, volatile organic compounds and PFAS
Drinking Water
Oral Presentation

Prepared by L. Pillsbury
Oregon Department of Environmental Quality Laboratory, 7202 NE Evergreen Parkway, Hillsboro, OR, 97124, United States




Contact Information:

[email protected]

; 503-312-1525
ABSTRACT
The Oregon Department of Environmental Quality's Laboratory in conjunction with the Oregon Health Authority monitored drinking water for cyanotoxins, volatile organic compounds and perfluoroalkyl substances (PFAS) in three separate, unique monitoring efforts. Each of these three studies addresses a unique set of potential contaminants in drinking water and highlights the variety of challenges facing small communities across Oregon.

In 2018, the presence of cyanotoxins in the drinking water of the Oregon capital led to a shut-down of the city's water system. Emergency rules were promulgated by the State and vulnerable facilities were required to sample their source water in 2019. Four years later, permanent rules (OAR 333-061-0510) require drinking water systems vulnerable to harmful algal blooms to sample their source water every other week for cyanotoxins.

Weather conditions in September of 2020 spurred five megafires dubbed the Labor Day fires. These fires along with twelve smaller fires left widespread devastation and burned more than one million acres. The fires destroyed many small Oregon communities and caused loss of life. Burned infrastructure, including drinking water facilities, slowed the restoration process in these communities. Through emergency funding, the Oregon Health Authority and the DEQ laboratory analyzed samples from various communities to look for the presence of volatile organic compounds in the distribution systems. These results were utilized to evaluate drinking water systems and allow residents to resume access to drinking water.

Most recently in 2021-2022, the DEQ laboratory funded by the Oregon Health Authority through a CDC grant, sampled drinking water sources and analyzed these samples for perfluoroalkyl substances. These sources (groundwater and surface water) were selected through a risk assessment and constituted mainly small facilities spread geographically across Oregon.