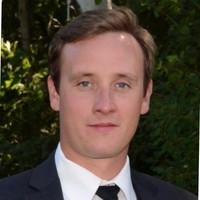 Finding PFAS in a Haystack: Analytical Tools to Identify Trace PFAS in Complex Matrices
Polyfluoroalkyl Substances (PFAS) in the Environment (Session 3)
Oral Presentation

Prepared by M. Edwards1, D. Bowman1, H. Calder2, L. McGregor3, N. Watson4
1 - SepSolve Analytical, 826 King Street North, Waterloo, Ontario, N2J 4G8, Canada
2 - Markes International Ltd, Gwaun Elai Medi-Science Campus, Llantristant, No State Available, CF72 8XL, United Kingdom
3 - SepSolve Analytical, Cygnet Park, 4 Swan Court, Peterborough, PE7 8GX, United Kingdom
4 - Markes International, Inc., 2355 Gold Meadow Way, Gold River, Gold River, Sacramento, CALIFORNIA, 95670, United States




Contact Information:

[email protected]

; 519 206 0055
ABSTRACT
PFAS transportation through the environment is a intricate issue. The prolific use of PFAS in consumer and industrial products combined with the number of species (6330 listed on the EPAs PFAS master list at the time of writing) results in highly complex problem when trying to determine the PFAS source. Pollution of air with PFAS and their subsequent transfer through the environment is less mature research area compared to water and soil but is equally important. In air, volatile "short-chain" PFAS can be transported over long distances. Sources of PFAS in air include industrial processes, incineration of waste, and landfill gas.

Products which have been coated with PFAS to give them heat, grease, stain or water-repellent properties are often disposed of in landfill, at which time the breakdown of the products causes them to release the PFAS. The compounds can then be carried out of the site by landfill gas (LFG) which is actively remove to protect the landfills' stability. When LFG is flared to remove it the PFAS can then be expelled into the atmosphere.

When trying to understand and capture short chain PFAS for analysis thermal desorption (TD) offers an ideal solution. TD is already widely used for sampling and analysis of volatile compounds in gaseous matrices (including landfill gas) and offers unrivalled preconcentration of the sample for ppt level detection by GC-MS. However, LFG samples can be very complex so detecting ppt level PFAS within the sample is challenging. Here we demonstrate the use of flow-modulated GCxGC to separate the PFAS from the matrix for confident identification by time-of-flight mass spectrometry (TOF MS).

In this presentation we will explore the challenges associated with analysing landfill gas and how TD-GCxGC-TOF MS enables identification of target species (such as PFAS) and general screening for other compounds of concern.