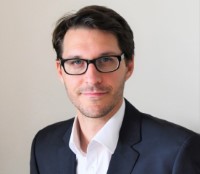 Looking Beyond the Polymer: Characterization of Microplastics by Thermal Desorption GC-MS
Analyzing Microplastics in the Environment: Striving to Better Assess Occurrence, Fate and Effects (Session 2)
Oral Presentation

Prepared by J. Mayser1, N. Watson2, T. Anumol3, L. Miles1, H. Martin1
1 - Markes International Ltd, Gwaun Elai Medi-Science Campus, Llantristant, No State Available, CF72 8XL, United Kingdom
2 - Markes International, Inc., 2355 Gold Meadow Way, Gold River, Gold River, Sacramento, CALIFORNIA, 95670, United States
3 - Agilent Technologies Inc., 2850 Centerville Road, Wilmington, DE, 19808, United States




Contact Information:

[email protected]

; 01443230935
ABSTRACT
Plastic pollution contaminating the environment, ecosystems and food chain is gaining significant public interest. Microplastics (particles < 5mm) can be found in our oceans, soil, air, drinking water and even in food sources such as fish and fruit. The potential threat to human health and the environment from this unique form of pollution is fast being recognised the world over, driving the requirement for standardised measurement and regulation of microplastics in various matrices.

A key challenge with developing regulatory limits is understanding the effect of the plastics on the human body, what could be considered a safe dose, and what impact characteristics such as size and shape may have. In addition to the concerns surrounding the polymer itself there is the risk of co-toxicity from additives, or contaminants absorbed by the plastic in the environment. Both will be important factors in determining true toxicity and may also aid researchers to understand microplastic sources.

No single analytical technique will provide the full picture and researchers will require a toolkit of instrumentation spanning spectroscopic and chemical analysis methods. In this presentation we will discuss the use of thermal desorption (TD) coupled with GC-MS for the analysis of microplastics. Thermal desorption of filtrates provides a straightforward, robust, time-saving sample preparation workflow, applicable to a wide range of matrices and polymer types. While the combination of TD-GC-MS delivers a VOC profile rich in information about the polymer, its origins and its journey through the environment.

This presentation will show quantitative TD-GC-MS analysis of microplastics from real-world samples, giving results as µg/L of sample, using a fingerprint of marker compounds for each plastic. From the same data we will show how the VOC signatures build a comprehensive picture of the microplastic's source, distribution and toxicity, maximising the information gained from a single sample analysis.