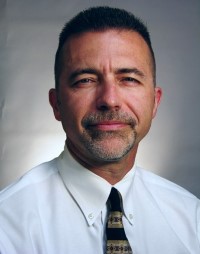 Updates on the Use of TOF for PFAS Investigations - Where Does It Fit In?
Polyfluoroalkyl Substances (PFAS) in the Environment (Session 2)
Oral Presentation

Prepared by C. Neslund
Eurofins Lancaster Laboratories Environmental, 2425 New Holland Pike, Lancaster, PA, 17601, United States




Contact Information:

[email protected]

; 717-556-7231
ABSTRACT
Conceptually, the use of combustion ion chromatography (CIC) for the determination of total organic fluorine (TOF) seems like the natural compliment to targeted PFAS analysis. In fact it would seem that it could replace much of the targeted PFAS work, but is that really the case? What is the current state of this analysis and the methods that define it? What is TOF? EOF? AOF? What is the correlation between those terms and the results generated from a targeted PFAS determination? Where can the CIC/TOF technique really prove valuable?

This presentation will attempt to answer these questions and frame the utility of the CIC/TOF determination in respect to it's usefulness in PFAS investigations.