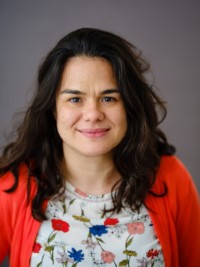 Will LC-MS/MS Become the Workhorse in Environmental Laboratories? Examples of its Application for Protecting Public Health.
Instrumentation Focus: LCMS
Oral Presentation

Prepared by R. Marfil-Vega1, C. Gilles2
1 - Shimadzu Scientific Instruments, 7102 Riverwood Drive, Columbia, MD, 21046, United States
2 - Shimadzu Scientific Instruments, 7102 Riverwood Drive, Columbia, Maryland, 21046, United States




Contact Information:

[email protected]

; 410-910-0884
ABSTRACT
Environmental monitoring needs are changing rapidly due to public demand. Laboratories are working relentlessly to incorporate the analysis of emerging contaminants (microplastics, PFAS…) and new instrumental techniques into routine workflows. Liquid Chromatography Mass Spectrometry is becoming an essential tool for routine environmental analysis; however, some laboratories have concerns about implementing it because of the apparent limited applicability of this technology. In this presentation we will demonstrate the performance of Liquid Chromatography/Mass spectrometry-based solutions for a variety of environmental issues impacting public health, such as haloacetic acids, toxins, pesticides and wastewater-based epidemiology. We will also introduce new technological features based on Analytical Intelligence and unified data management systems that help with the integration of LC-MS/MS based methods into the laboratories' routine workflows without disrupting productivity.