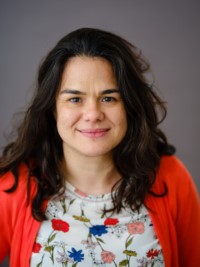 Where are My PFAS Coming From? A Systematic Evaluation of PFAS Sources in the Laboratory.
Polyfluoroalkyl Substances (PFAS) in the Environment
Oral Presentation



Presented by R. Marfil-Vega


Prepared by E. Barnabe, C. Gilles, R. Marfil-Vega
Shimadzu Scientific Instruments, 7102 Riverwood Drive, Columbia, MD, 21046, United States




Contact Information:

[email protected]

; 800-477-1227
ABSTRACT
Interest in the analysis of Per- and Polyfluoroalkyl Substances has dramatically increased since the publication of the results from the Unregulated Contaminant Monitoring Rule 3 (UCRM3) and the discovery of GenX in the general press. Demand for the analysis of these compounds in various environmental media is also growing due to the developing regulations at State and Federal level and the upcoming UCMR5. Before the attention of environmental stakeholders focused on PFAS, environmental (research) laboratories had been working on this analysis for several years and implemented workflows to minimize PFAS contribution to background level from hardware and consumables employed during the analysis: replumb LC to eliminate Teflon lines, use a delay column prior to the analytical one, use PTFE-free septa… Some of these modifications are not user-friendly or require the purchase of additional supplies for the laboratory. In this presentation we will provide the outcomes from the systematic evaluation of several variables affecting PFAS analysis by LC-MS/MS.