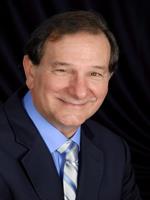 Citizen Science at EPA's Office of Research and Development
Citizen Science
Oral Presentation

Prepared by W. Cascio
US Environmental Protection Agency, 109 T.W. Alexander Drive, MC: 305-01, Durham, NC, 27711, United States




Contact Information:

[email protected]

; 919-541-2508
ABSTRACT
At the EPA citizen science is connecting researchers with individuals across the country to address the environmental challenges we face today. This presentation provides information about the goals, benefits, and applications of ongoing citizen science research at the EPA.
One example of EPA citizen science is the Smoke Sense project. Starting in 2017 and now with over 30,000 participants, Smoke Sense aims to: 1) increase awareness of the known health effects associated with exposure to wildfire smoke, and 2) further advance the scientific understanding of the subclinical health impacts of wildland fire smoke; how people protect their health during smoke exposure; and, effective strategies to communicate health risks from smoke exposure. Through the free Smoke Sense mobile application participants can access local air quality and smoke information, and also report health symptoms, wildfire smoke observations, and health protective actions taken to reduce smoke exposure. Data is available to help public health officials learn about the reported exposures, health impacts, and actions taken in their state and can be accessed through the app and on the Smoke Sense Data Visualization website.
Another example of citizen science at EPA is the Air Sensor Toolbox. Air sensor monitors that are lower cost, portable, and easier to operate than regulatory-grade monitors are widely used in the U.S. to understand air quality conditions. The Toolbox provides the latest science on the performance, operation, and use of air sensor monitoring systems. Technology developers, air quality managers, citizen scientists and the public access this toolbox for resources on how to select and use low-cost, portable air sensor technology and how to understand results from monitoring activities. The Village Green Project is one example of how the Air Sensor Toolbox resources are applied to help discover new ways of measuring air quality and weather conditions in community-based environments.