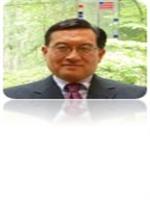 Lab Automation in the Environmental Sector
Laboratory Informatics
Oral Presentation

Prepared by K. Ochi
Accelerated Technology Laboratories, 496 Holly Grove School Road, West End, NC, 27376, United States




Contact Information:

[email protected]

; 910-673-8165
ABSTRACT
This presentation will provide an update on some of the leading internal and external challenges facing environmental laboratories today and highlight some of the latest advances in laboratory automation and laboratory information management systems (LIMS) in addressing these challenges. The presentation will also highlight several NELAP accredited laboratories and their use of lab automation to adapt to changes to their business.

Some of the topics discussed during the presentation include:
• Government and industry regulatory compliance requirements continue to put pressure on the laboratory's ability to provide timely and accurate reporting.
• Organizations are experiencing "data overload" due to changing business priorities which creates new data management challenges.
• Investing in a modern and complete LIMS solution, including technologies like barcoding and instrument integration, can significantly increase lab productivity and data quality while reducing operational costs and the risk of regulatory compliance violations.
• Commercial laboratories focused on environmental testing for water/wastewater utilities are gaining a competitive advantage by investing in LIMS with secure web portals to provide real-time access to results and reports anytime and anywhere.
• The maturity of cloud or Software-as-a-Service (SaaS) technologies has resulted in a dramatic increase in SaaS as a compelling LIMS deployment option for many organizations.