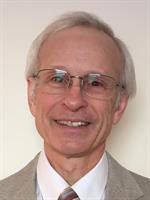 Incremental Sampling Methodology, Growing into an Everyday Tool
Advances in Field Sampling, Measurement, and Sensor Technologies
Oral Presentation

Prepared by M. Bruce1, M. Zych2, K. Black3
1 - Eurofins TestAmerica, 4101 Shuffel St NW, North Canton, OH, 44720, United States
2 - Wood Environment & Infrastructure Solutions Inc., , , United States
3 - Neptune and Company, Inc., , , United States




Contact Information:

[email protected]

; 330-966-7267
ABSTRACT
In late 2020, the Interstate Technology and Regulatory Council will release an updated incremental sampling methodology (ISM) guidance to reflect advancements in technology and share case studies providing insight into the application, benefit and pitfalls of ISM.

There is more information on soil heterogeneity and interactive examples for systematic planning. A cost section provides site specific financial analysis guidance. Field implementation and sample processing methods are updated and new tools are described. Lab QA is expanded. Data uses include site characterization, confirmation sampling, and risk assessment purposes.

ISM is commonly used at munition sites and has application for point-source releases, hot-spot identification, cleanup confirmation, and waste characterization. The guidance discusses protocols for various non-volatile and volatile constituents. These improvements facilitate applying the benefits of ISM to a wide range of sites in a cost-effective manner.