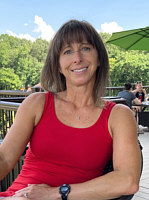 Understanding Per- and Polyfluoroalkyl Substances (PFAS) in Air
Polyfluoroalkyl Substances (PFAS) in the Environment
Oral (pre-recorded) Presentation

Prepared by L. Phelps
US EPA, 109 TW Alexander Drive (E243-05),, Research Triangle Park, North Carolina, 27709, United States




Contact Information:

[email protected]

; 919-541-5544
ABSTRACT
The U.S. Environmental Protection Agency's (i.e., EPA's or the Agency's) research builds the scientific foundation, develops the methodologies, and collects the data needed to determine priorities, support future action, and identify additional research needs. The Agency is investigating per- and polyfluoroalkyl substances (PFAS) to characterize and understand the environmental fate and impacts to help prioritize risk and needs. Research being performed across the Agency is presently focused on four primary areas: 1) analytical methods to identify presence of PFAS in the environment; 2) health and ecological effects to understand potential hazards and identify those PFAS of highest priority for further toxicity testing; 3) potential sources, fate, and transport of PFAS to better understand how and to what degree people and ecosystems are being exposed, and 4) technologies for reducing, removing, and remediating PFAS found in our air, drinking water, soils, and other environmental media, and for safely managing or destroying PFAS-contaminated materials.

In the Office of Research and Development's, Center for Environmental Measurement and Modeling, Air Methods and Characterization Division (AMCD), researchers are developing and evaluating air emissions measurement methods for PFAS (i.e., stack, ambient, fugitive) from stationary sources, including incinerators. Ambient and fugitive methods development will help assess environmental (i.e., air deposition to land and water) and health impacts. Measurement capability is necessary to develop policy and guidance on mitigation/control and compliance. Determining the appropriate method for the ultimate disposal of PFAS wastes is also a complex issue due to their stability, volatility, solubility, and environmental mobility and persistence. AMCD is leading the investigation of the effectiveness of incineration as one possibility to treat and dispose of PFAS waste, given the tendency for formation of products of incomplete combustion, which are being examined.

This talk is focused on PFAS in air. Where do PFAS emissions originate? What PFAS compounds are being measured? How do we measure PFAS emissions? How do we destroy PFAS in waste materials? And more….