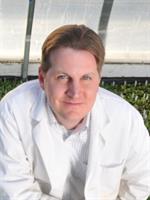 PFAS and HRMS: What Will You Miss With Conventional LC-MS/MS?
Polyfluoroalkyl Substances (PFAS) in the Environment - Session 2
Oral (pre-recorded) Presentation

Prepared by C. Higgins
Colorado School of Mines, 1500 Illinois Street, CEE Department, Golden, CO, 80401, United States




Contact Information:

[email protected]

; 720-984-2116
ABSTRACT
The presence of poly- and perfluoroalkyl substances (PFASs) in environmental samples, particularly those associated with releases of aqueous film-forming foam (AFFF), has garnered increasing attention in recent years. While many laboratories are just developing the capacity to accurately and routinely analyze the various lists of PFASs promoted by regulatory agencies, some laboratories have explored the use of high resolution mass spectrometry (HRMS) to capture a broader suite of PFASs. This presentation will present the results of several efforts over the last few years to track PFASs in both soils and groundwaters that have primarily been impacted by AFFF. Samples were primarily analyzed by HRMS, and several key trends emerged. For groundwaters, there are several important compounds, many of which do not yet have analytical standards, that are not routinely monitored. The presence of these compounds in drinking water may have important ramifications for human exposures to PFASs. In addition, analyses of AFFF-impacted soils also suggests a broad suite of PFASs that are not routinely measured that may be very significant contributors to the mass of PFASs in AFFF-impacted soils. Particularly in soils, there may be a need for analyzing samples via multiple ionization modes, even if just performing standard liquid chromatography with tandem mass spectrometry. Overall, these data point to a need for a more comprehensive approach to characterizing PFASs in environmental samples.