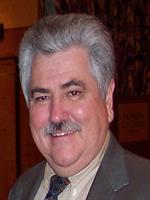 Does Laboratory Accreditation Make a Difference?
Best Management Practices for Environmental Laboratories
Oral Presentation

Prepared by J. Parr, S. Arms
The NELAC Institute, PO Box 2439, Weatherford, TX, 76086, United States




Contact Information:

[email protected]

; 817-308-0449
ABSTRACT
Since its inception, individuals active in the National Environmental Laboratory Accreditation Program (NELAP) have struggled to try and find information to convince others that the program improves data quality. Over the years, various surveys and studies have been conducted to try and prove this. However, the problem has been, and always will be, we never know the true concentration of a contaminant in a sample. All measurements are only estimates of the true concentration, and quality control data does not directly correlate with the measurement of the actual contaminant.

In 2019, TNI's Advocacy Committee initiated a new effort as a result of comments received at a special session, The Value of Accreditation, at a meeting on August 9, 2019 in Jacksonville, FL. In this session, in which the premise of the session was to pilot a study to document data quality improvement, the focus changed to documenting improved laboratory performance and trust in the data provide by accredited laboratories.

To that end, TNI scheduled two sessions at its winter meeting in Newport Beach, California on February 5, 2020 to pursue two topics. The first topic was to have laboratories provide specific examples of how they improved as a result of accreditation. The second session focused on the reverse scenario, and that is problems discovered by laboratory assessors that led to data quality, trust, or laboratory performance issues.

This presentation will summarize the outcomes from these two sessions and provide real examples of why laboratory accreditation to the TNI standard makes a real difference.