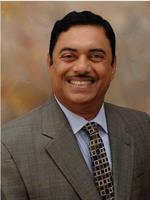 Innovative Technique for Measuring Total Organic Fluoride by Direct-Injection Combustion Ion Chromatography
Polyfluoroalkyl Substances (PFAS) in the Environment - Session 5
Oral Presentation

Prepared by J. Gandhi
Metrohm USA, 1455 E.Sam Houston Pkwy South, Ste 170, Friendswood, TX, 77546, United States




Contact Information:

[email protected]

; 713-202-8363
ABSTRACT
There is no debate regarding the importance of quantifying fluorochemicals such as PFAS and PFOA for environmental monitoring, protection and remediation. In this presentation we introduce a novel method to determine total organic fluorine (TOF) in solid and liquid samples. LC-MS (MS) measurement techniques rely on the isolation of specific compounds and quantification of these individual compounds through the use of standards. With poor recoveries and limited calibration standards, it is impossible to extend the measurement of a handful of compounds to the total concentration fluorine in the sample
By measuring both the total fluorine concentration and free fluoride concentration in the sample simultaneously by direct injection, TOF can be determined. Knowing the total fluorine concentration helps determine what further speciation measurements are necessary and allows the screening of high-risk samples. Furthermore, nearly all sample matrices do not require any sample preparation steps, reducing cost and increasing sample throughput.
This presentation will give an overview of the technique and provide real-world application examples of industrial and wastewater analysis.