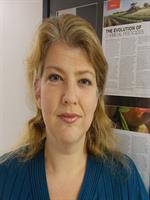 Heavy Metals in Pet Food: Changes in Heavy Metal Contamination in Pet Food Over the Past Decade
Metals Analysis and Remediation
Oral Presentation

Prepared by P. Atkins1, T. Restivo2, R. Lockerman2, A. Katz1
1 - SPEX CertiPrep, 203 Norcross Rd, Metuchen, NJ 08840, Metuchen, NJ, 08527, United States
2 - CEM Corporation, 3100 Smith Farm Rd, Matthews, NC, 28104, United States




Contact Information:

[email protected]

; 732-623-0470
ABSTRACT
Pet food is a multi-billion dollar a year business that affects businesses and pet owners on a daily basis. Over the past decade consumers have doubled their spending on pet related products. According to the American Pet Products Association (APPA), in 2009, pet owners in the US spent over $17 billion dollars on pet food. Along with this increased growth, there has been increased controversy. The melamine pet food scare of 2007 affected millions of people and their pets as well as the pet food industry. The supplementation of protein sources with materials containing melamine and cyanuric acid formed complex crystals that ultimately killed hundreds of pets and sickened many others. The pet food scare highlighted the potential for contaminants and controversial ingredients that could be contained in pet food. In addition to organic chemical contaminants and additives, there is also the possibility of toxic elemental contamination from protein sources, fillers and manufacturing processes. The search for 'healthy' pet food therefore goes beyond the choice of a name brand food, or seemingly nutritious ingredients on a label.

Ten years ago, SPEX CertiPrep, first introduced it's popular study on Heavy Metals in Pet Food at the 2010 Pittcon Conference. The purpose of this 2009 study was to examine pet foods from a variety of sources to determine if there were potentially toxic elements present in the foods and if higher priced foods or higher quality ingredients equated to lower levels of toxic elements. A range of "budget" to "premium" grade pet foods samples were donated by pet owners or purchased in several different stores. The food samples were ground in a cryogenic FreezerMillr (dry samples) or blender (wet samples), digested with concentrated nitric acid, and analyzed for trace metals content by ICP-MS. Results were then compared to EPA Reference Dose (RfD) and World Health Organization Tolerable Daily Intake (TDI) values which are considered the daily oral exposure limits for the human population. Human limits were scaled to the weight of a medium to large breed dog (50-lbs) or average cat (10-lbs) to gain perspective of an animal's potential exposure. Many of the pet foods sampled showed significant concentrations of various toxic metals. In many cases, the concentrations exceeded the extrapolated human limit values calculated to pet-size dosages.

In the intervening ten years, the Food Safety Modernization Act was enacted and pet food became one of the targets of scrutiny. This new 2019 study revisits pet food brands first analyzed in 2009 and looks and new brands which have emerged after the 2007 pet food crisis and later enactment of FSMA to see if heavy metal contamination has significantly changed in the decade since the first study. Using updated cryogenic and microwave technologies samples were tested by ICP and ICPMS to determine heavy metal content and compared to our previous 2009 study.