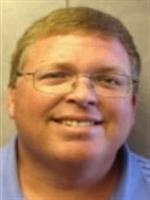 Expanded Analysis of Cyanobacterial Toxins in Recreational and Drinking Water Using UPLC-MS/MS Detection....More Toxins!
Drinking Water
Oral Presentation

Prepared by S. Oehrle1, K. Organtini1, D. Stevens1, K. Rosnack1, W. Strangman2
1 - Waters Corporation, 34 Maple St, Milford, MA, 01757, United States
2 - University of North Carolina Wilmington, Center for Marine Science, 5600 Marvin K. Moss Ln, Wilmington, NC, 28409, United States




Contact Information:

[email protected]

; 508-482-6162
ABSTRACT
Liquid Chromatography/Tandem-Mass Spectrometry (LC/MS/MS) is a powerful tool for the analysis of various analytes in a wide variety of matrices. What is especially attractive about LC/MS/MS is its sensitivity and selectivity. Microcystins, in particular, represent an emerging class of algal toxins of concern to the drinking water industry. Other potential toxins such as anabaenopeptins, have also been discovered in bloom samples. Recognizing the potential health risk, the World Health Organization, and other nations throughout the world have established guidelines for the amount of microcystins permissible in drinking water. In this paper we investigate the use of smaller column packing (sub 2μm particles) to both improve the selectivity, speed, sensitivity and resolution to screen for many of these toxins. Specifically, microcystins, anatoxin-a, cylindrospermopsin as well as newer toxins, such as euglenophycin, anabaenopeptins and micropeptin using Ultra-Performance Liquid Chromatography combined with tandem mass spectrometry. We investigated the analysis of a wide variety of freshwater samples from throughout the United States, including California, Utah, Florida, Ohio, West Virginia, Kentucky and North Carolina. Examples showing the various parameter changes as well as additional toxins detected in freshwater samples will be presented including data from the recent animal deaths in North Carolina due to toxic algae.