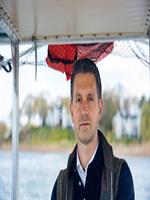 A Citizens Science Project – Recognition and Lessons Learned: Improving Water Quality in the Clark Avenue Beach Neighborhood, Town of Branford
Citizen Science
Oral Presentation



Presented by M. Pascucilla


Prepared by M. Pascucilla1, S. Esenther2, C. Jossart2, K. Schlick2, N. Wang2, R. Dubrow2
1 - East Shore District Health Department, 688 East Main Street, Branford, Connecticut, 06405, United States
2 - Yale University, 60 College Street, New Haven, Connecticut, 06501, United States




Contact Information:

[email protected]

; 203-619-1286
ABSTRACT
The East Shore District Health Department (ESDHD) of Branford, Connecticut worked in collaboration with the Clark Avenue neighborhood which exemplifies a quintessential, coastal New England town. Branford, home to 28,000 people~, sits 15 minutes east of New Haven and along the Long Island Sound for more than 20 miles--the Connecticut town with the longest shoreline. ESDHD, worked together with the Short Beach Association in complete transparency in all aspects of the project. In the spirit of democracy, ESDHD engaged local volunteer community residents in the decision-making process for policy change recommendations based on solid science and data collected to improve the water quality of their community. Through citizen science engagement, our goal was to leverage our partnership with the community to support residents in independently reaching solutions to water quality concerns that are impacting their local ecosystem.

Clark Avenue Beach, is located in the heart of one of Branford's many village neighborhoods, Short Beach. Most of Short Beach's residents have lived there for decades and have an affinity for the coast. However, high levels of bacterial contamination have been detected in the recreational waters of public beaches in Branford, with levels at Johnson's Beach were among the highest. Beyond bathing use by community members, Short Beach provides access to shellfish beds.

In collaboration with the ESDHD and the Civic Association of Short Beach, this project set-out to fulfill five project aims. These broadly include updating previous reports on bacterial contamination, volunteers carrying out water sampling tests, mapping local sewage systems, administering a sanitary survey, and collaborating with local/state partners. Our health department worked to improve water quality and sustain community relationships in the Short Beach neighborhood, and through this citizen science project we learned valuable lessons in community engagement and recognized our local community members for their volunteer service.