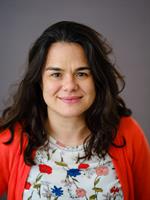 Are There PFAS in My Water? A Detailed Look into Bottled Water.
Polyfluoroalkyl Substances (PFAS) in the Environment
Poster Presentation

Prepared by R. Marfil-Vega, B. Prakash, E. Kuhn
Shimadzu Scientific Instruments, 7102 Riverwood Drive, Columbia, MD, 21046, United States




Contact Information:

[email protected]

; 410-910-0884
ABSTRACT
Consumers normally believe that drinking water is the major culprit for human's exposure to various contaminants, such as nitrosamines and PFAS. However, less attention is normally focused on bottled water. This product is regulated under the US Food and Drug Administration (FDA). This agency has recently published data on the occurrence of PFAS in various foods (vegetables, fruits, dairy products…); however, FDA has not published a standardized method for the analysis of these compounds or any information related to bottled water. On the other hand, the International Bottled Water Association requires its members to test for PFAS by method EPA 537 in all the products they sell as of early 2019. In this work, we monitored the concentration of PFAS in seven different brands of bottled water, encompassing four different packaging materials and two main water sources (spring and purified). In this presentation, data resulting from analyzing these waters by EPA 537 and a direct injection method will be discussed, as well as the differences encountered based on package material and water source.